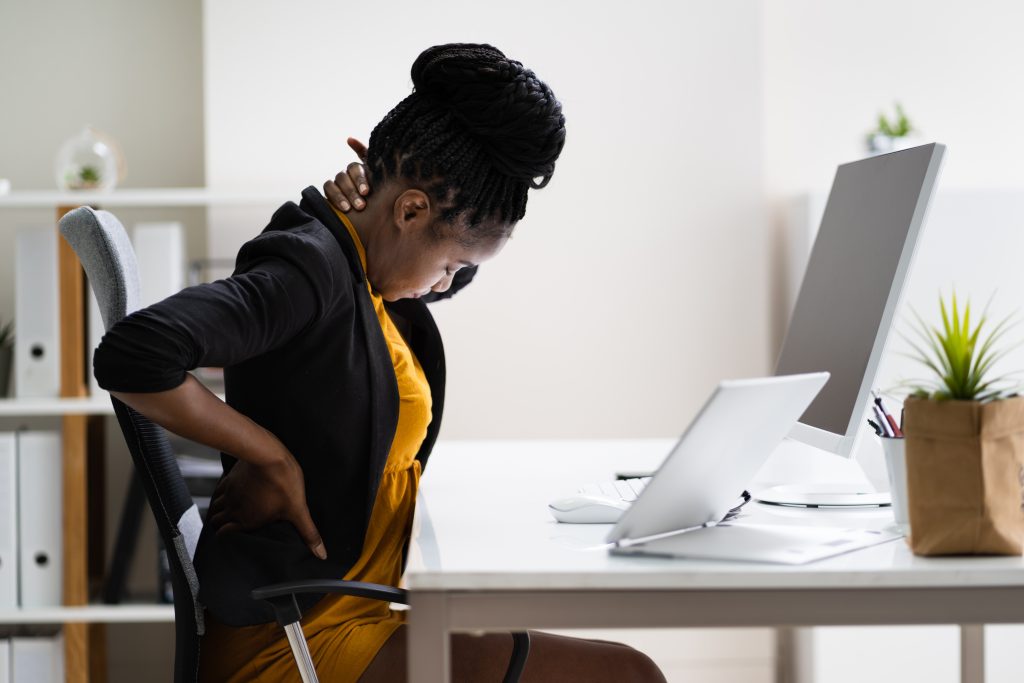 Habits formed in our daily activities like staring at the computer, cradling the phone, slouching in a chair, or even just carrying groceries can create painful body conditions. These conditions can be helped or prevented by incorporating good ergonomic techniques into daily routines and work sites. 
What's Ergonomics According To The Association Of Canadian Ergonomists (ACE)
Ergonomics and human factors is the discipline concerned with the interactions between humans and other elements of a system (environment, people and objects) with the goal of optimizing human well-being and overall system performance. Ergonomists contribute to the design and evaluation of systems in order to make them compatible with the needs, abilities and limitations of people.
Ergonomics And Human Factors Are Divided Into 3 Groups:
-Injury Prevention -Workplace Layout and Design -Posture -Manual Tasks -Repetitive Movements
-Quality Management -Organization Culture -Working Times -Communication -Work on the go
-Accident Investigation -Mental Workload -Usability -Training -Decision Making -Human-Computer Interaction
Services Offered At Medicalux
One-on-One Office Ergonomic Assessments
Presentation on Good Ergonomic in the Workplace
Chair Fitting
Office Furniture Selection
Product, Health & Wellness Education Services
Follow-up Services