Cryoprobe; Easy, painless removal of
benign skin growths and lesions
CryoProbe is an innovative cryosurgery instrument that can remove most common lesions easily and quickly without the pain, damage to the surrounding tissue and unwanted scars.
CryoProbe will remove lesions such as acrochordon, common warts, hemangioma, sun spots (solar lentigo), pigmented spots, genital warts, molluscum contagiosum, seborrheic keratose, etc.

Acrochordon
Treatment 10-15 sec.

Hemangioma
Treatment 5-15 sec.
Sebhorrheic Keratosis
Treatment 10-20 sec.

Pigmented Spot
Treatment 10-30 sec.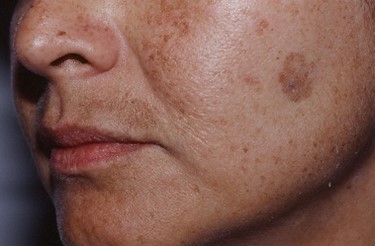 Solar Lentigo
Treatment 15-45 sec.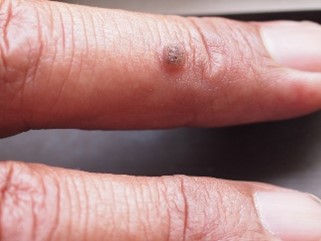 Common Warts
Treatment 10-30 sec.
Molluscum Contagiosum
Treatment 3-5 sec.
If you have an unpleasant lesion that you'd like to get rid of, ask your Nurse or Nurse Practitioner if cryosurgery with our CryoProbe is right for you!
What takes place during a CryoProbe treatment?
During your appointment, your Nurse or Nurse Practitioner will:
Assess the size and depth of the lesion
Point the pen at the lesion
"Paint" over the skin for 5-30 seconds by pressing the trigger to release the gas. It will look like a white foam- it the product at work!
Stop, wipe, then ''paint'' the skin again
It's that simple, you will notice in the following days, the frozen tissue will crust over and form a scab. This scab will fall off in about 1-2 weeks.
Does it hurt?
You`ll feel a cold sensation followed by a slight sting. That signals that the freezing is completed and the treatment is done.
After treatment care
Very minimal after care is required. You should avoid irritation to the scabbed area and the use of sun screen is recommended until it is completely healed.
For larger or deeper lesions, you may want to plan a follow-up visit to check that it has healed well. Your Nurse or Nurse Practitioner will advise you.
CryoProbe will give you amazing results, it is safe, painless & great for all ages!